Lake Quinault Museum
Explore the Lake Quinault Museum and discover the fascinating history of the Lake Quinault area. Learn about the native Quinaults and the early pioneers who carved a life out of the beautiful, but remote wilderness.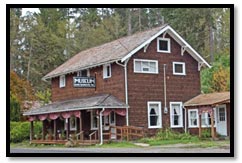 The museum is housed in the former Quinault Post Office building on the South Shore Road, built in 1918, and in use as the post office through 1981. Two Quinault 24 foot cedar dugout racing canoes are part of the collection as well as exhibits of Dell Mulkey and Dale Northup photos documenting the area from the 1910's to the 1960's.
The Lake Quinault Museum is located on the South Shore Road of Lake Quinault, adjacent to the Quinault Mercantile and within walking distance of the Lake Quinault Lodge.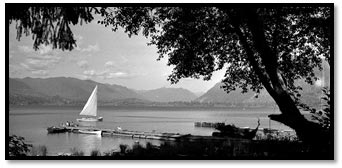 Admittance by Donation
Lake Quinault Museum
P.O. Box 35
354 South Shore Road
Quinault, Washington 98575
Summer Schedule
Memorial Day to Labor Day
Tuesday through Sunday
11:00am to 4:00pm
Winter Schedule varies
For group or individual tours call:
360-288-2317